7 Best Ways to Read Someone's Text Messages There are a plethora of spy apps in the market. Sometimes, it may become a herculean task choosing the right software. If you've been looking for the best spy app to spy on someone's text messages, this post is for you.
We've searched the web and curated the seven best apps to spy on someone's text messages for free. These apps have been tested and are found to be highly effective. You can choose any of them to spy on the text messages of your target without getting caught.
Part 1: Spyzie – The Definite Text Messages Spying Solution
Spyzie takes the first place on our list. The reason for this is obvious. It's one of the best spy apps that we've used. Spyzie is a highly efficient spy app that transmits accurate data in real-time. When you want to know what your target is up to per time, use Spyzie to spy on them.
The app has been rated positively among users and tech platforms. It has amazing and cutting-edge features that differentiate it from the rest. You don't need to jailbreak or root your target device to read its text messages for free.
Spyzie is easy to use and doesn't require any technical know-how. With a basic knowledge of Smartphones and the internet, you can use the app to spy on the text messages of any device. Read on to learn how to spy on someone's text messages with Spyzie.
You can activate Spyzie on an Android or iOS device. This means that the app works perfectly with any Android and iOS devices. You can also use it to spy on multiple devices at the same time. You just need to choose multiple device subscription packages.
Why Spyzie is N0 1 on our List
Here are some of the reasons why we've given the Spyzie app the first place on our list.
Spy apps generally require rooting or jailbreaking a target device. However, Zebra labels uses advanced technology that makes this unnecessary. This means you don't have to worry about damaging your target device to spy on it.
Spyzie is web-based and doesn't need you to download and install any app on your device. You can access the data on your target device from your dashboard on any web browser.
With Spyzie, you don't have to worry about the safety of your target device. The app uses the latest encryption technology to protect data on its platform. The app is virus-free and a third-party can't access the data in your dashboard.
Spyzie is a feature-rich app. It gives you more than access to the text messages on your target device. You can see other phone activities of your target without touching the device.
These include social media apps, other installed apps, web browser history, call logs, and GPS location, among others.
Part 2: Spyier – A Top Spy App Contender
This app occupies a top spot among spying apps. Spyier is highly reputable as one of the best in the market. It is a great choice for people in a relationship that want to keep an eye on their spouses.
If you suspect that your spouse is cheating, Spyier will help you confirm your suspicion. The app gives easy access to the text messaging features of any device. Spyier is compatible with iOS and Android using OS 4 and higher.
It takes a few minutes to set it up on the target device and it doesn't require rooting or jailbreaking. It has over 35 features and the text messages spy solution is just one of them. With this app, you can access both the online and offline mobile activities of your target.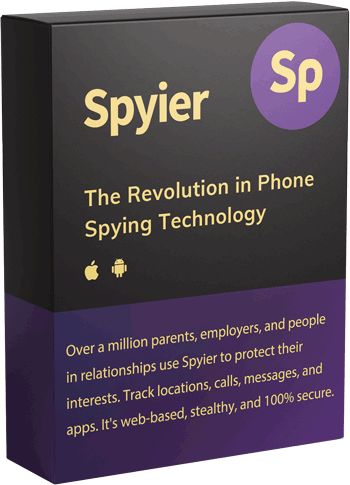 Part 3: Minspy – The Stealth Text Message Reader
Minspy offers great value for money. It's another top choice for spying on someone's text messages for free. It works for both iPhone and iOS, and it doesn't need that you root or jailbreak your target device.
It has a great user-interface and the customer support is amazing. This means you can have any issue resolved within a short time on the platform. When it comes to pricing, Minspy is very affordable. It also gives access to more than just the text messages on a target device.
With Minspy, you can see phone call logs, web browser history, and social media apps on the device. The app also transmits the real-time location of your target device to your dashboard seamlessly.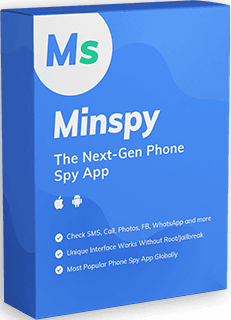 Part 4: Spyine – A Popular Text Message Spy Solution
If you've been in the space of spy apps for a while, you've probably come across Spyine. Spyine is a popular choice of text message spy solution. You can use it to spy Android or iOS and you don't need to root or jailbreak the device.
Spyine has been featured in different tech media platforms, including Forbes, TechRadar, Android Authority, and PCMag, among others. It is highly effective in giving real-time data on a target device.
With Spyine, you can see the incoming and outgoing text messages on your target device. You can also access other features on the device. These include call logs, WhatsApp messages, Facebook, Instagram, Telegram, and Snapchat, to mention a few.
Part 5: Spyic – Reliable Text message Spy Solution
Spyic has made a great name for itself in the field of spy app solutions. It has received many positive reviews from users across the world. Thanks to its many features, users can do a lot with it. Spyic is undoubtedly a reliable spy app that can access any data on any device.
It seamlessly transmits text messages data from a target device to the user's dashboard. The installation process is simple and can be completed within minutes. If you're looking for a reliable spy app to spy someone's text messages, this is a great choice to consider.
Part 6: NeatSpy – The Modern Day Secret Detective
Why hire a secret detective to spy on your partner when you can use Neatspy? Neatspy is an effective spy that never disappoints. It is a web-based app that works well on target Android and iOS. It supports the latest models of these operating systems.
Using Neatspy, you can spy the incoming and outgoing text messages on a target device. This comes with the timestamps and other details of the text sender or receiver.
Beyond text messages, you can also access more data from the device through your Neatspy dashboard.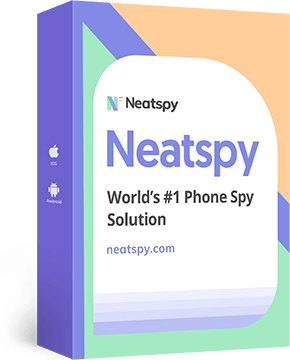 Part 7: ClickFree – The Best Parental Control Tool
It's impossible to physically monitor the activities of your child. However, with the right tool, you can exercise your parental control to the fullest. ClickFree is the perfect tool that enables you to keep a tab on your child.
With this app, you can see the details of the persons that your child is texting with. You'll see the incoming and outgoing texts, as well as the deleted messages. You can see the names, phone numbers, display photos, and addresses of the person your target is sharing texts with.
Conclusion
These are the 7 best apps to spy on someone's text messages for free. You don't need any experience to use any of these apps. They are all simple to use and highly effective.