Instagram needs no introduction. It is one of the most popular and eminent platforms of social media with a great many 26 million active users worldwide.  Nowadays it is really hard to find someone who does not have an account on Instagram.
And with this popularity, comes a downside too. Instagram can also be used as a means of social crimes, bullying and other bad things. There are times when you desperately want to look into someone's Instagram account without making him notice you.
Part 1: Minspy – The Perfect Instagram Hacker For You
Minspy is the best hacking app for this purpose. Minspy answers all your questions about how to hack Instagram account? So you don't need to worry when you have Minspy around. It's the best option for Instagram hacking.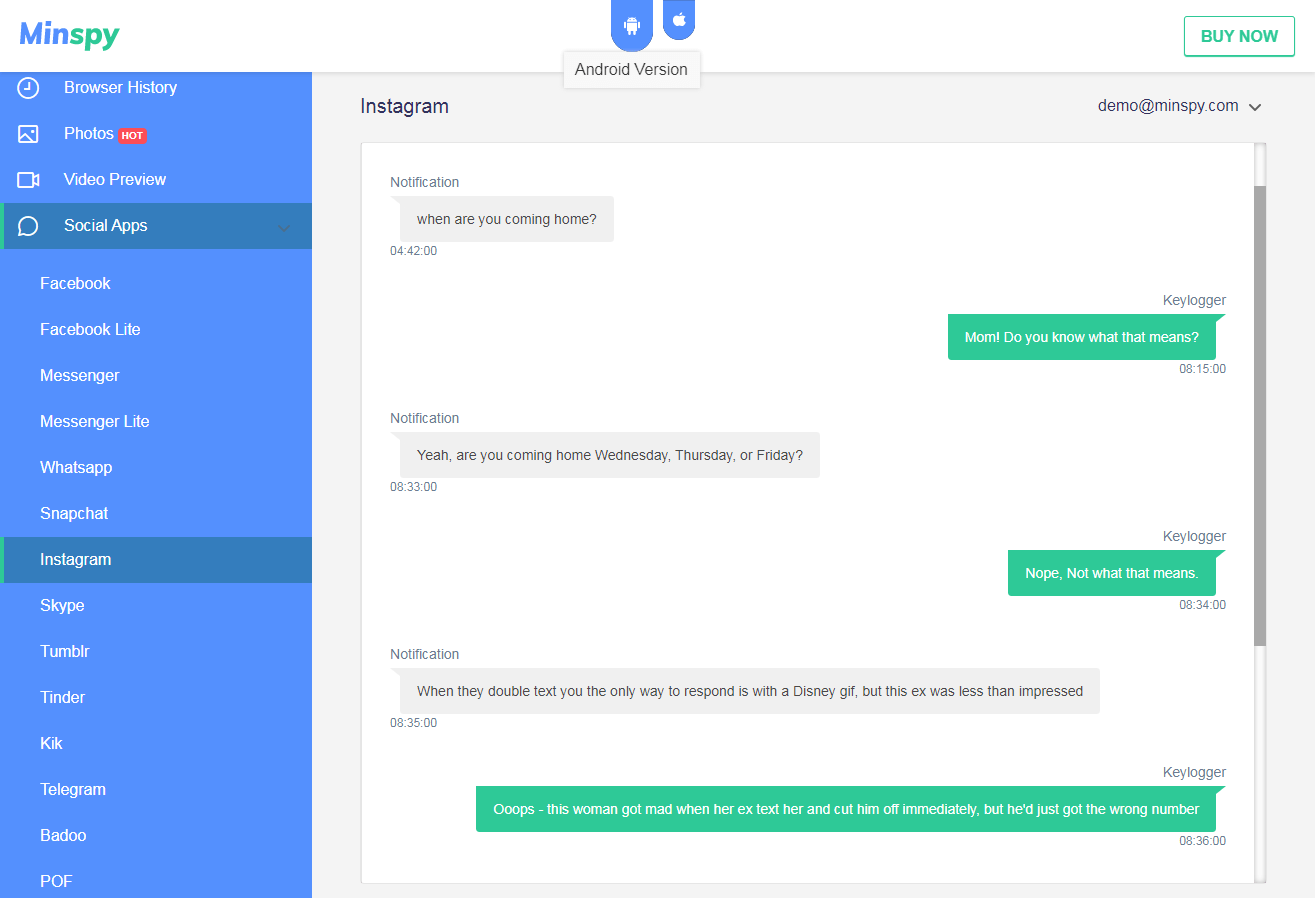 Minspy is a stunning item and has a lot of reputation. Its reputation has reached every corner of the world and its services are utilized in more than 190 countries all over the world. It has a wide and steadfast client base that runs into millions and is as yet developing.
Such is its fame that its highlights have been completely assessed by the absolute greatest news sources like Forbes, TechRadar, PC World and many more.
Minspy has a large set of unique and exquisite features that make it outshine every other hacker in the market. Many of these features are hard to find in any other hacking app. So, this adds in to the glory of this best hacker.
You can do a lot of other things via Minspy. It is not just the best Instagram hacker, Minspy is capable of doing many other things too. You can hack many other social media accounts too. Whatsapp, Facebook, LINE and many other platforms, all are hackable through Minspy.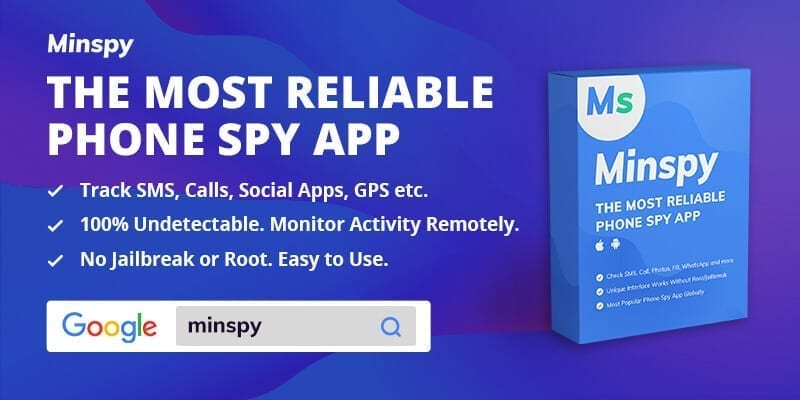 For example, the keylogger feature monitors each keystroke made by the client. This information is furtively put away in the cloud and you can get to it whenever from anyplace, just by signing into your Minspy account.
What Makes Minspy The Best One?
No Root or Jailbreak Design
Minspy can hack an Instagram account on Android just as iPhone without rooting or jailbreaking the device. This is really a stand-apart component, the greatest number of comparative applications can be utilized just when you are done with rooting or jailbreaking the target phone.
Online Interface
The best thing about this hacker is that it needn't bother with you to introduce any application on your own PC or cell phone. Since it tends to be adequately worked through a dashboard, it opens in any browser from any device.
This would unquestionably guarantee that your cell phone or PC remains safe from outside risks and other potential dangers.
100% Secure System
Yes, Minspy is the one with the best security measures. It doesn't store any client information on its server. Indeed, even the workers can't get to your own information, making Minspy a completely secure application.
30+ Features
Keylogger is one from a rich rundown of highlights offered by Minspy. From recording their voice calls, uncovering IM visit information and discovering somebody's live area, it does everything that you need.
Part 2: Spyier
Spyier is also one of the best Instagram hacks that is by and large widely utilized by a huge number of clients around the world. It can provide you with a full-fledged approach to anybody's Instagram account from anyplace on the planet.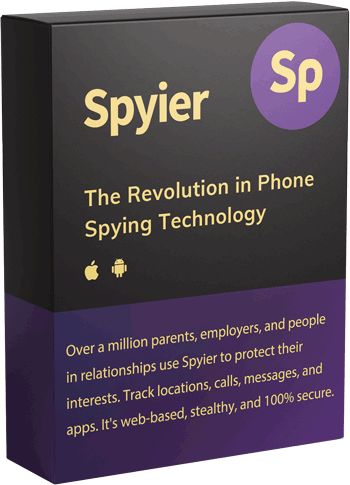 Best of all, Spyier does this all in a secretive way, without making the client dubious. Look at Spyier official site page to become familiar with its phenomenal highlights.
Part 3: Spyine
Spyine is yet another well-known solution to hack any Instagram account. Much the same as the different applications, the set-up process is very straightforward and you are never required to download any product on your telephone.
Notwithstanding the straightforward UI, it comprises all the highlights and they are accessible right on the screen. Subsequently, you don't need to investigate the web to discover the ways on the most proficient method to hack an Instagram account through Spyine.
Part 4: Spyic
Another one on the list of best hackers of the world is Spyic. It is a feature-loaded solution to hack somebody's Instagram account safely and securely, without getting caught by the relative person.
Spyic has an exceptional keylogger service that records every keystroke made by the client and stores it safely over the cloud. This information can be effectively accessed from any web empowered gadget, including tablets, cell phones, and workstations.
Part 5: Neatspy
Coming towards the last, we have Neatspy, a very fresh and recent arrival in the hacking market. With its top of the line features and services, Neatspy has made its way to the top very quickly.
It has a bundle of exciting highlights that can give you a pleasurable and exciting experience for Instagram hacking. And not just Instagram hacking, Neatspy can do a plenty other things as well like recording calls, getting deleted messages and hacking other social media platforms like Facebook.
Part 6: ClickFree
Lastly, we have ClickFree, a good and fine hacking app that can be used to get to anybody's Instagram account. Although it's at the last spot on our list, it is still better than plenty of other hackers that publicize many things but do nothing.
ClickFree can work well for both Android as well as iOS devices. Yes, you can hack Instagram on iPhones too. For iOS devices, the Instagram hacking is completely remote and you don't need to go near the target phone. For android devices, you need to install a small app that is completely hidden.
Wrapping up
Wrapping it all up, the world's best Instagram hackers are now in front of you. These are the best of the best and are 100% effective. Your data's security is guaranteed and you get the best of results.
As for the ultimate best, that spot is filled by the one and only Minspy. Start using it right now to have a wonderful time hacking Instagram.