There are many ways to catch a cheating girlfriend. However, the boy-child is always a slow learner, so capturing the ladies is a rat chase. You may use numerous methods, but none of them will beat snooping in the lady's phone.
We always use the phone to communicate with others. That is the same way the cheating girlfriend will use to reach out to John Doe. The good thing is that men are more tech-savvy. That is why we want to show you a way to catch the cheater via their phone.
She will never know since there will be nothing to be seen. For you, the evidence will be collecting in a secure location.
Part 1: ClickFree Phone Monitoring Tool
Your girlfriend may improvise all the ways to cover her cheating ways. Let her do it as you work on how to get ClickFree spying application on her phone. This is a tool that will hide in her cellphone and fetch you all the evidence you need.
Millions of people have already used it in more than 190 countries. If you want to read about it, it's already in major news outlets such as CNET and Life Wire. So, there is guaranteed success when you use it to catch the cheater.
ClickFree works on both Android and iOS devices. In both platforms, rooting and jailbreaking are not requirements. If the girl has an Android, you only need to install it once and activate the stealth mode. That will enable the application to hide right after installation.
In iOS, you don't need to touch her phone. ClickFree will use the iCloud ID to spy on the phone online. After registering for an account and verifying the iCloud credentials, that's it. The app will automatically be hidden since it was never installed in the first place.
That is how you go about the setup process and hiding the application. Once you complete the setup, the information will be in your online account. ClickFree will show you all the calls, texts, locations, social media activities, photos, videos, etc.
There are more than 30 features on the dashboard. You can visit the demo page via the main website to see how they all work. So, once you have everything on the panel, the cheating girlfriend will have nowhere to run to.
If she denies any accusation, the app will be there with all the evidence in the online account. You can catch my girlfriend cheating easily since the ClickFree dashboard works with all browsers.
So, you can log in using any phone, tablet, or PC to view the proceedings. The only thing you will be needing is an internet connection. ClickFree works with Android 4.0 and above and iOS 7.0 or later.
The data you obtain from your girlfriend's phone is always protected from unauthorized access. This app does that by syncing the information from the phone when you log in instead of storing it.
Therefore, even the support team cannot retrieve what you receive when you leave the account. With that, here are the steps you need to catch the cheating girlfriend stealthy.
How to Catch Cheating Girlfriend Using ClickFree
Step 1: Sign up for an account on the ClickFree website. Proceed to select your girlfriend's phone OS and pay for a plan that suits your spying motive.
Step 2: You will later receive a confirmation email with all the instructions you need. Use them to set up ClickFree on your girlfriend's phone.
Step 3: Once you complete the setup, login to your account remotely to view the collected details. The dashboard will pop up after a few minutes of syncing.
To spy on the girlfriend's cheating ways, click on the links in the left menu.
Part 2: Spyic Monitoring Tool
Spyic is another monitoring solution that you can use to catch the cheating girlfriend. It's applicable on Android 4.0 and above and iOS 7.0 or later. You don't need to root or jailbreak her phone to make it useful.
In Android, a one-time installation is enough. For the Apple case, you can use the iCloud login details on the main website after registration. In both phone platforms, Spyic will be invisible since it has the stealth mode to cover it.
In your online account, you will get all the calls, texts, browsing history, stored media files, and more. You can access them anywhere if you have an internet connection and a device with an updated browser.
Part 3: Spyier Monitoring Tool
If you want to remain undetected in your spying work, Spyier can help with that. It uses the stealth mode to hide the app's icon after deployment. In Android, the feature is activated while in iOS, it's automatic since Spyier will use the iCloud.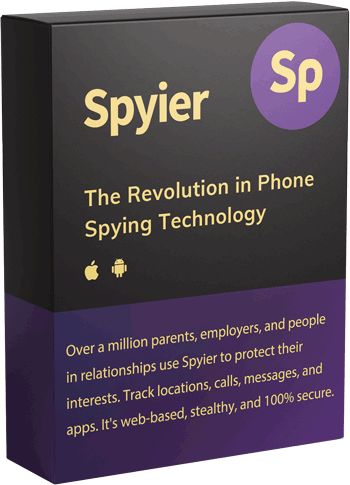 The results are shown to you remotely using your established online account. They include the contacts, location, Geofencing, SIM Card, and installed applications. The control panel here works with all browsers.
Part 4: Catch Cheating Girfriend Stealthy using Minspy
Minspy also possesses the essential stealth mode feature. It's also applicable to both Android and iOS, which means it will never be visible on both phones. In Android, your girlfriend needs installing Minspy once on her phone.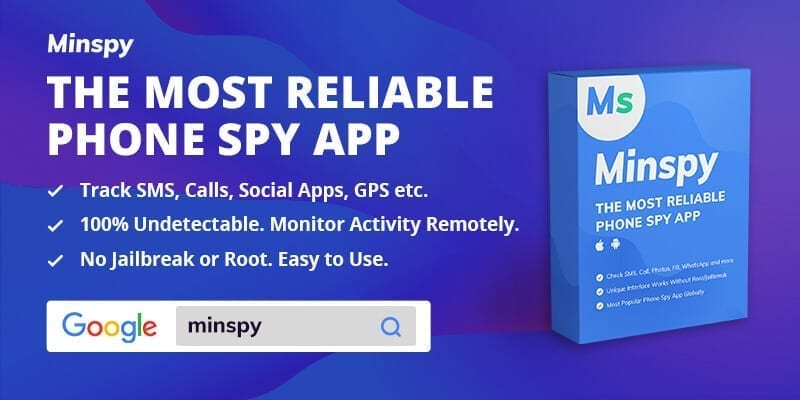 If she has an iOS, Minspy will use the iCloud credentials to spy on all her activities. Accessing the information is easy and secure via your online account. This app has the power to capture everything from the last call made to what was typed via the keylogger.
Minspy is compatible with Android 4.0 and above and iOS 7.0 or later.
Part 5: Catch Cheating Girlfriend Stealthy using Spyine
Lastly, we have the Spyine application that can also get all the cheating details from the girl's phone. It can be used on Android 4.0 and above and iOS 7.0 or later. In the prior, a one-time installation on her phone will do.
For the Apple world, the iCloud ID will supply everything you need without her knowledge. Spyine also has the stealth mode, and that is what will keep her in the dark. For you, the calls, SMSs, keylogger reports, and more will be in your online account.
You can log in anywhere since the web portal is fully compatible with all browsers.

Conclusion
Now, it's up to you to select the application that will work for you. Whether you choose ClickFree or others, we guarantee that the operation will be as stealth as possible. Nothing will notify the cheating girlfriend of your spying ways.
When the confronting day comes, you will be getting her by surprise.